Our old-fashion stump speaking political
rally from last spring was a great success. On May 14 at Pioneer Park, we enjoyed blue grass, country and gospel music performed by "The Ball Family Singers" and "Whosoever Will,"
along with a special performance by
"The Northern Kentucky Brotherhood
Singers," plus a big turnout!

Overflow crowd at the John Stephenson campaign rally

---
The "Whosoeverwill" group takes a break from senior and nursing home visitation to sing for John and June
---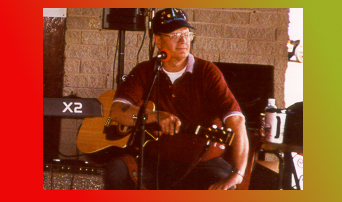 John's brother Gerald, the organizer and coordinator of "Whosoeverwill" [contact info: 859-356-3607]
---

John's grand-daughter [Samantha] & friends help make John's campaign "N-Sync"

---

The Northern Kentucky Brotherhood Singers light up the crowd with their patriotic songs

---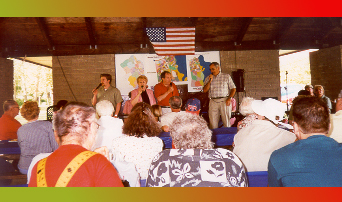 The Ball Family Singers entertained a packed house at the Pioneer Park campaign rally with Southern Gospel music at its finest
---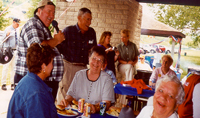 John having fun as Master of Ceremonies for "Whosoeverwill" group

---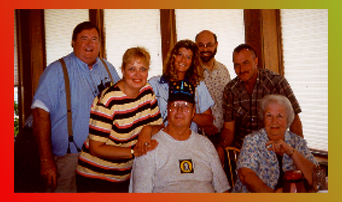 Eating at Frisch's Restaurant, where John used to be
a manager. Family [L to R]: John, June, Gerald, Michelle, Guy, Jerry, and Barbara